Pack Light, Pack Smart
Charter holidays can make you redefine the word "necessary". You might find yourself in deep regret for the pair of binoculars you left at home instead of your favorite pair of shoes. When you pack, first think of the sun and the sea. Then remember that you'll have a lot of time on your hands and pack for entertainment.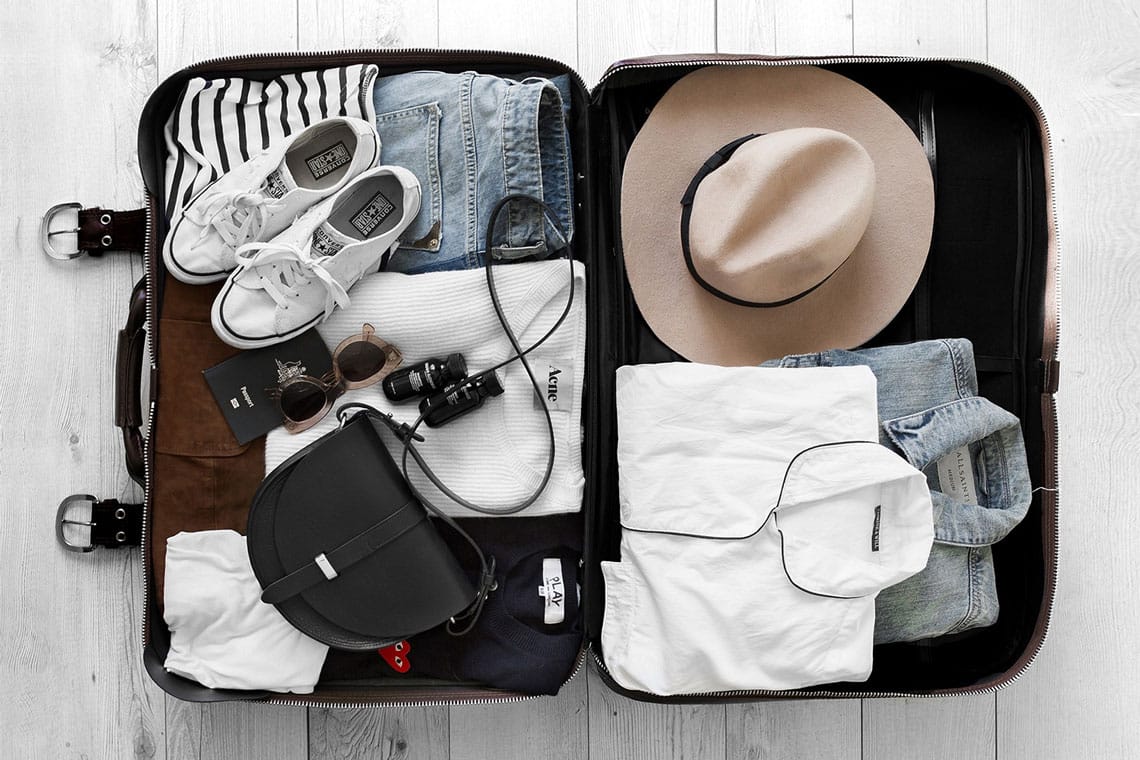 It's a dream holiday and we don't want anything to spoil the magic. And we know we should pack light. But how light? Medication and bathroom stuff aside, the answer might vary according to different people but we can still speak of some basic rules. Here's a few tips that would save you a lot of time and possible heartache when you pack for a charter holiday.
Luggage storage service
First things first: If the charter is only a part of your holiday and you also need to pack for a hotel stay, you might consider dividing your luggage accordingly and leave some things behind as you sail away. Some charter operators can provide storage for your luggage until you complete your charter. Check with your charter operator for the storage fees – if there are any - and other details before booking.
Less is more
Just as the saying goes, a charter holiday suitcase can give you more peace and joy with less. You don't need shoes, for example. Just one pair of non-slip footwear will be enough to get you walking on the deck – if not barefoot. You don't need a lot of clothes as you will spend most of the day in swimwear. So there you have it: More space for whatever you enjoy.
The sun and the sea come first
Medication and bathroom stuff aside, sun and sea items are what matter the most. Sun protection - whatever form it may be in: lotions, glasses, hats - is the first thing you should put on your list. Then comes the swimming, diving or perhaps fishing material – if you have any. If you bring these on board, you'll be about all right even if other things are missing.
Don't forget entertainment
During a charter holiday, you'll be surprised at how much time you have on your hands. You don't have to walk anywhere for meals, you don't even have to change your clothes for dinner as you would during a hotel stay. You have all the time to yourself. You can swim all you want, read or scroll all you want, chit-chat with everyone on board and you might still have time to look around for some entertainment. Plenty of reading material, board games, playing cards or even a pair of binoculars can help to keep you and everyone on board entertained.
Forgot something?
Not the end of the world! Shopping during a charter is not impossible. If you forgot something really necessary, you don't have to suffer a whole week without it. Some supermarkets provide shopping boats that deliver your orders to your boat. You can order online or sometimes by phone. But of course it's a costly service and you can expect the prices to be higher than a regular supermarket. When you need to make such an order, check with your captain first. And you can always step ashore to find shopping opportunities when you are near the coast. Again, check with your captain. He'll be very helpful making the necessary arrangements.

Categories
Share your story!
If you have any story, insights, advice, tips or experience to share with fellow sailors, please write it down and email to [email protected]. We will publish it on our pages with your name!