Best Sailing Songs of All Times
We spend more time at home nowadays and we have almost finished all the books, movies, tv shows, but listening to music is something that never ends. Getting lost in the melodies makes this world more bearable. Music accompanies us in every mood of our life, we listen to music when we are happy, sad, excited or whenever we need to calm down.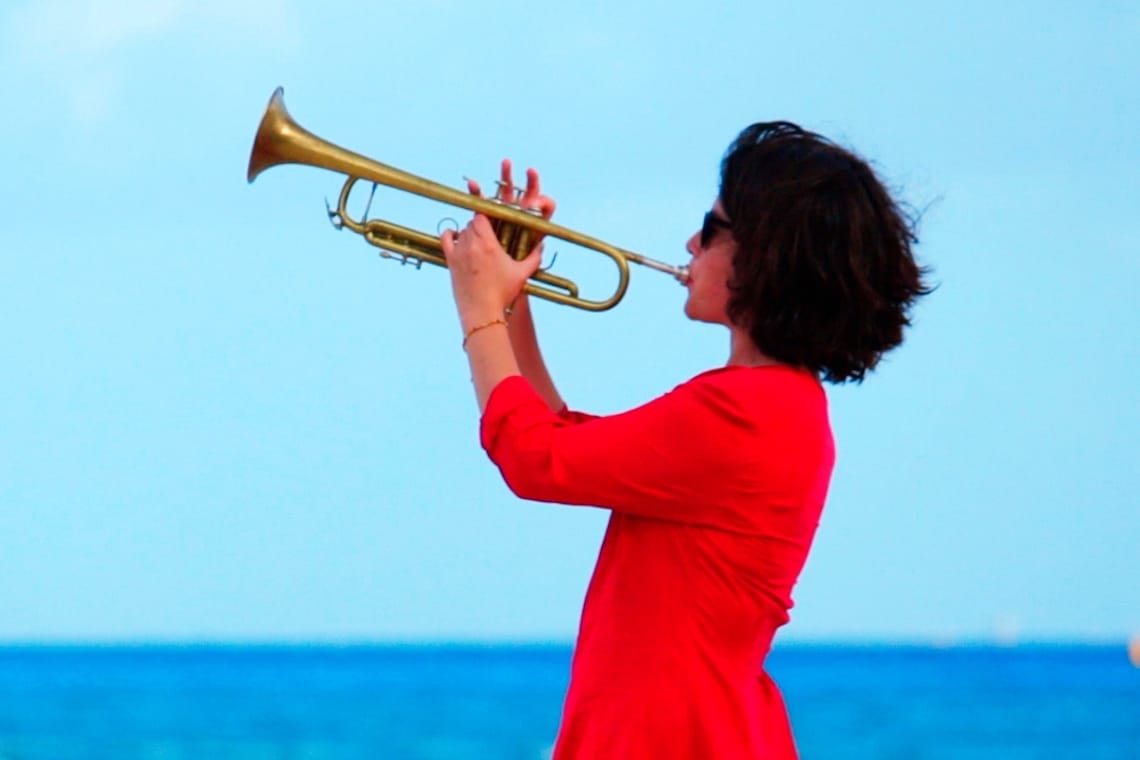 Here are the best sailing songs of all times from GotoSailing.com. We have also created a playlist for all the sailing enthusiasts out there with more than 40 songs which you can find the link at the end of this article.
10. A Sailboat in the Moonlight - Billie Holiday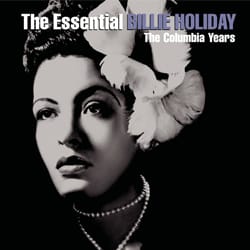 Eleanora Fagan (April 7, 1915 – July 17, 1959), professionally known as Billie Holiday, was an American jazz singer with a career spanning nearly thirty years. Nicknamed "Lady Day" by her friend and music partner Her vocal style, strongly inspired by jazz instrumentalists, lead a new way of manipulating phrasing and tempo. She was known for her vocal delivery and improvisational skills. She won four Grammy Awards, all of them retrospectively, for Best Historical Album. She was inducted into the Grammy Hall of Fame in 1973.




9. Single Handed Sailor - Dire Straits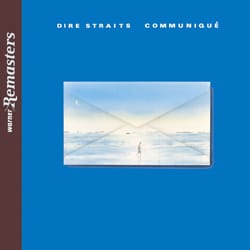 Communiqué is the second studio album by the British rock band Dire Straits released on 15 June 1979 by Vertigo Records internationally, Warner Bros. Records in the United States and Mercury Records in Canada. The album produced the single "Lady Writer", which reached #45 on the Billboard Hot 100 chart and #51 on the UK Singles Chart. The album peaked #1 on album charts in Germany, New Zealand, and Sweden, #11 in the United States and #5 in the United Kingdom. Communiqué was later certified gold in the United States, platinum in the United Kingdom and double-platinum in France.




8. Come Sail Away - Styx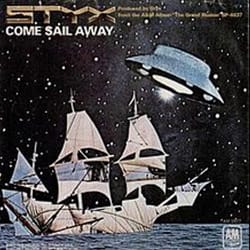 "Come Sail Away" is a song by American progressive rock group Styx, written and sung by primary singer and songwriter Dennis DeYoung and featured on the band's seventh album The Grand Illusion (1977). Upon its release as the lead single from the album, "Come Sail Away" charted at #8 in 1978 on the Billboard Hot 100, and aided The Grand Illusion achieve multi-platinum sales in 1978. It is one of the biggest hits of Styx's career. Lyrically, the song uses sailing as a metaphor to achieve one's dreams. The lyrics touch on nostalgia of "childhood friends," escapism, and a religious thematic symbolized by "a gathering of angels" singing "a song of hope." The ending lyrics explain a transformation from a sailing ship into a starship, by narrating that "they climbed aboard their starship and headed for the skies" which also imply biblical verses from Ezekiel.




7. Cool Change - Little River Band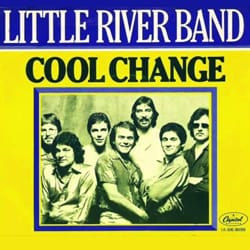 "Cool Change" is a hit song by Australian rock group Little River Band written by lead singer Glenn Shorrock. It was the second single from their sixth album, First Under the Wire released in August 1979, "Cool Change" did not reach the Australian Kent Music Report Singles Chart top 50. It was released in the United States in 1979 on the Capitol Records label and reached at number 10 on the Billboard Hot 100 the week of 19 January 1980. In May 2001 "Cool Change" was selected by Australasian Performing Right Association (APRA) as one of the Top 30 Australian songs of all time.




6. Sail On, Sailor - Beach Boys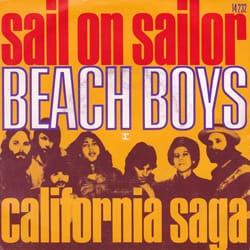 "Sail On, Sailor" is a song by American rock band the Beach Boys from their 1973 album Holland. It was written by Brian Wilson, Ray Kennedy, Tandyn Almer, Jack Rieley, and Van Dyke Parks. It was released as a single in 1973, backed with "Only with You", and reached at number 79 on the American singles charts. A 1975 reissue (also backed with "Only with You") charted higher, at number 49. According to Jon Stebbins, "It is perhaps the only perennial Beach Boys favorite to still thrive in the classic rock and album rock FM radio formats of the present.




5. If I had a boat - Lyle Lovett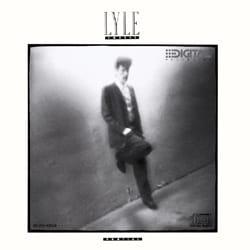 Lovett was born in Houston, Texas, when his family lived in the nearby community of Klein. In the early 1980s, Lovett often played solo acoustic sets at the small bars just off the Texas A&M University campus. Lovett's music career began as a songwriter, but also acted in a number of films, including Robert Altman's films: The Player (1992), Short Cuts (1993), Prêt-à-Porter (1994), Bastard Out Of Carolina (1996), Cookie's Fortune (1999), and composed for Dr. T & the Women (2000). Lovett has won four Grammy Awards, including Best Male Country Vocal Performance and Best Country Album.




4. La Mer - Charles Trenet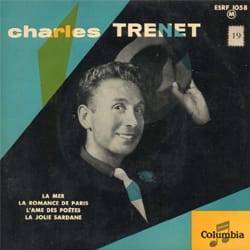 "La Mer" ("The Sea") was initially recorded by the French singer Roland Gerbeau in 1945. When Trenet's version was released in 1946, it became a sudden hit, and has remained a chanson classic and jazz standard ever since. Trenet said that he had written an initial version of the song's lyrics as a poem at the age of 16, many years before he came up with a tune for it. The tune came to him while he was traveling by train in 1943 in the south of France. He wrote it down on a piece of paper and in the afternoon he worked out the details with his pianist. That evening, they performed it in front of an audience without much of an effect.




3. Son of a Son of a Sailor - Jimmy Buffett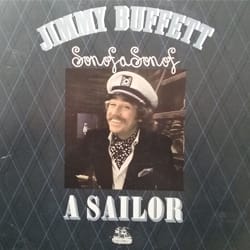 Son of a Son of a Sailor is the eighth studio album by American popular music singer-songwriter Jimmy Buffett. It was originally released in March 1978. Son of a Son of a Sailor reached #10 on the Billboard 200 album chart and #6 on the Billboard Top Country Albums chart. The album was also certified Platinum by the RIAA."Cheeseburger in Paradise" from the album appears on all of Buffett's major greatest hits collections and is a constant concert favorite, one of "The Big 8" songs that he has played at almost every concert and which is the namesake of the Cheeseburger in Paradise restaurant chain.




2. When the Ship Comes In - Bob Dylan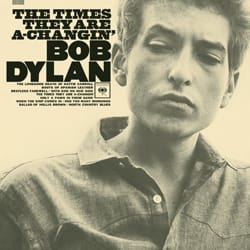 "When the Ship Comes In" is a folk music song by Bob Dylan, released on his third album, The Times They Are a-Changin', in 1964. Joan Baez states in the documentary film No Direction Home that the song was inspired by a hotel clerk who denied Dylan a room due to his "unwashed" appearance (he was not famous outside of the folk movement at that time). The song then grew into a sprawling epic allegory about vanquishing the oppressive "powers that be"




1. Sailing - Rod Stewart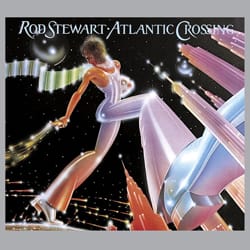 "Sailing" is a song composed by Gavin Sutherland of the Sutherland Brothers in 1972 but it is Rod Stewart who made it an international hit in 1975. Gavin Sutherland would comment: "Most people take the song to be about a young guy telling his girl that he's crossing the Atlantic to be with her. In fact, the song's got nothing to do with romance or ships; it's an account of mankind's spiritual journey through life on his way to freedom and fulfilment with the Supreme Being."




BONUS
Drunken Sailor - The Irish Rovers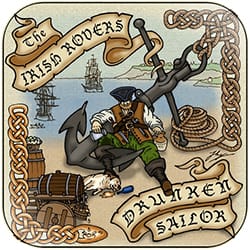 "Drunken Sailor" is a sea shanty, also known as "What Shall We Do with a/the Drunken Sailor?" The shanty was sung to accompany certain work tasks aboard sailing vessels, especially those that required a bright walking pace. It is believed to originate in the early 19th century or before, during a period when crews, especially those of military vessels, were large enough to permit hauling a rope while simply marching along the deck. With the arrival of merchant packet and clipper ships and their smaller crews, which required different working methods, use of the shanty appears to have declined or shifted to other, minor tasks.
The Irish Rovers is a group of Irish musicians formed in 1963 and named after the traditional song "The Irish Rover" they are best known for the songs "The Unicorn", "Drunken Sailor", "Wasn't That a Party", "The Orange and the Green", "Whiskey on a Sunday", "Lily the Pink" and "The Black Velvet Band".




Categories
Share your story!
If you have any story, insights, advice, tips or experience to share with fellow sailors, please write it down and email to [email protected]. We will publish it on our pages with your name!